BIOGRAPHIES: SURNAMES BEGINNING WITH "D"
(To enlarge a Biography, highlight, cut & paste to a document form. Highlight & select font setting)
DANIELSON, ABE O., clerk of the circuit and Municipal Courts of Outagamie County, who was for many years engaged in business enterprises in Appleton, was born in Neenah, WIsconsin on November 9, 1852 and is a son of George and Anna (Olson) Danielson, the former of Christiana and the latter of Bergen, Norway. George Danielson was born June 14, 1834 and received a common school education in Norway. At the age of 20 years he came to the United States, settling at Neenah, Wisconsin, where he remained until 1856, and in that year removed to Rock County. In 1861 he returned to Neenah, where he was extensively engaged as a millwright, contractor and manufacturer of pulp, and was there elected town treasurer in 1872, city treasurer in 1873, 1874 and 1877, and 1904 to 1906, alderman one term, school commissioner two terms and assessor one term. In 1892 he was sent to represent his district in the State Assembly. He died September 5, 1909 and Mrs. Danielson followed him to the grave on August 13, 1910. They had a family of six children, as follows: Isabelle, born July 18, 1861, residing in Denver; Abe O., Daniel O., born February 18, 1864 who is engaged in traveling, Martin J. born May 3, 1875, engaged in contracting, Josephine born April 3, 1867 reisding in Portland, Oregon and Mattie L. born March 4, 1869, also living in Portland. Abe O. Danielson received his education in the public schools and from 1889 until 1894 was engaged in contracting with his father. During the latter year he became connected with Shattuck & Babcock at De Pere, where he remained for two years as bookkeeper and from 1896 until 1905 was in the retail lumber business on his own account, and later with the Appleton Lumber and Fuel Company. From October 28, 1907 until April 1909, Mr. Danielson was with the Worden Lumber Company and on May 22, 1909, he was appointed clerk of the Circuit and Municipal Courts by Judge John Goodland, receiving the election to that office November 8, 1910, for a term of two years. On April 27, 1887, Mr. Danielson was married to Tina Rhode a daughter of Michael and Elizabeth Rhode, farming people of Portage county and one son has been born to this union, George N., who is deputy clerk of the courts. Mr. Danielson's wife and son attended the Congretional Church. While he is not a member of any special denomination, he is always ready to support movements of a church or charitable nature, just as he has always given of his time and means to further movements which have had for their object the business welfare of his community. His politics are those of the Democratic party, and fraternally he is connected with the E.F.U. Source: "History of Outagamie County".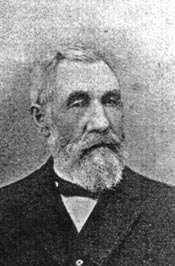 DEAN, James, was born in the village of Martensburg, Lewis Co., NY on the 20th of September, 1821. Whe he was 8 years old his parents moved from Martensburg to the town of Turin in Lewis Co, where they bought a farm and lived there until James was 16. In the winter of 1836 James' father sold the farm and in May of 1836 started out for the western country. The family settled in Muskego, Wi and Mr. James Dean married Betsey Nichols of Monroe Co., NY. They moved to Dodge Co., WI and took up farming. On April 22, 1872 Betsey died, leaving James with two children, F.H. and E.J. Dean. In 1873 Mr. Dean married again, this time to Olive G. Harris. James and Olive continued to live on the farm until 1876 when they sold the farm and moved to the Village of Seymour, Outagamie, WI in 1877. Mr. Dean went into the hardware business in Seymour with two of his sons, F.H. and E.J. Dean. James and Olive had one son together, Charles Dean, who now resides with his parents. Mr. Dean represented the City of Seymour, 1st Ward as supervisor of the County board for 11 years, has been a Justice of the Peace there for 8 years and holds that office at the present time.. Mr. Dean has also been president of the Seymour Fair and Driving Park Association. James' father was Henry H. Dean, who was born in England on May 5, 1784 and was drafted into the English army in the war between France and England. His father was a soldier for 12 years in Lord Wellington's army and in most of the heavy battles of that war. Henry Dean came with his regiment to Canada near the close of the War of 1812 and when in the spring of peace was declared, he came across the American side and became an American citizen. Henry Dean lived to be 90 years old and is buried in Prospect Hill, Waukesha Co., WI. Mrs. Henry (Betsy) Dean also lived to a good old age and lies buried in Lewis Co., NY. Taken from the Outagamie Pioneer Record.

DIENER, HENRY J., ( Civil War) Mr. Henry Diener was born in Germany, June 20, 1830 and came to America with his parents in 1832. They located in New York and lived in Monroe Co. until 1848 when they came to Wisconsin and lived in Oshkosh and Rosendale for 2 years. They moved to Ellington in this County in 1850 and located on Section 9, T. 22, R. 16, where he now lives. in 1855 he married Miss Anna B. Jenny, who was born in Canton Glaurus, Switzerland in 1837. In 1844 she came with her parents to Rochester, NY, where she lived until 1855, when they moved to the Town of Ellington in this County. They have 10 children, nine of whom are now living; Louisa the oldest daughter married Orris Axtel in 1867; they have 5 children, second daughter Charlena married Otto Schlafer in 1880 and they have 3 children and reside in Appleton; third daughter, Florence A. who married Hiram Greeley in 1881 and they have 2 daughters, fourth daughter Wilna E. who married John A. Boon in 1880, they have two sons and 1 daughter; fifth daughter Amelia M. married G.L. Finkle in 1882 and they have one son; sixth daughter Jessie E. who married Byron Smolk in 1886 and they have twin daughters; seventh daughter Carrie E. who married Charles Tackman in 1884; eighth child, Charles H. Diener, born December 1871, ninth child, Maggie E, who died May 1, 1889, tenth child Walter H. Diener. Both sons now live with their parents on the homestead. Mrs. Diener's mother, Mrs. Magdalene Jenne, now in her 90th year lives with this family. Mr. Diener was a soldier in the War of the Rebellion and is now a prominent and respected citizen of the Town of Ellington and a successful farmer. Taken from the Outagamie Pioneer Record.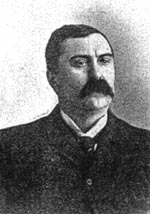 DOWNER, G.R. was born in the year 1851 and came to Outagamie county in 1873. Ida M. Downer was born in Waterloo, Iowa in the year1858 and came to Seymour in 1864. Mr. and Mrs. Downer are now engaged as Superintendent and Matron of the Outagamie County Insana Asylum. Their two children, William R. Downer and Arthur G. Downer were born in 1878 and 1879, respectively.Taken from the Outagamie Pioneer Record.

DICKERSON, Henry J., was born April 2, 1827 and came to Appleton in April of 1858. He is engaged with his son in making and repairing of special papermill machinery and has resided in Niagara Falls, NY as manager of that branch of the industry. Fred G. Dickerson is a son of Henry and Harriet A. Dickerson and has since lived here. Fred was born at Appleton, June 4, 1868 and graduated from Lawrence University with the class of '93. Associated in business with his father, under the name of Wester Scree Plate Works of Appleton, WI and Central Screen Plate Works of Niagara Falls, NY.Taken from The Outagamie Pioneer Record.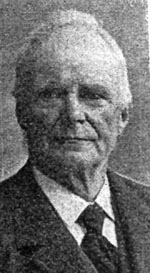 DEY, JOHN (Civil War) was born May 17, 1825 in Montgomery Co., NY and came to Outagamie Co. in 1849. He is now President of the Outagamie County Agricultural Society and has held that office for 18 years. He is also President of the Outagamie County Pioneer Association and has held that office for 20 years. He has been Justice of the Peace for over 30 years and an assessor for 13 years. He was a solider in the Civil War for 3 years, serving in Company D., 21st Regt., and was wounded in the battle of Atlanta. He was married to Eveline Kling in 1840. She was born In 1827. Their children are: Martha J. Dey Jewell, born 1846; Sarah Melvina Dey Calkins, born 1848, David born 1851, John W. , born 1854, Elizabeth Eveline Dey Rupple, born 1857, Ella Louisa, born 1861, Nettie Dey Berry, born 1867, Anna D. Dey Frank, born 1865. Mr. & Mrs. Dey have 34 grand children now living. They celebrated their Golden wedding October 9, 1895, They now reside in Section 7, T. 21, R. 16 in Greenville. Mrs. Dey is now suffering from the effects of 2 strokes of paralysis, the first one a year ago and the second one 9 months ago. Her right side and limb is perfectly helpless. Her speech and memory are also impaired. Her youngest daughter, Mrs. Anna Frank, with Mr. Dey, takes care of her at their old homestead in Greenville. She was 72 years old on October 9, 1898. Taken from The Outagamie Pioneer Record.

DOUGLAS, Byron, was born in the City of Albany, NY July 20, 1824 and came to Appleton November 1852. His wife, Sarah L. Douglas was born in Onondaga County, NY, June 27, 1827 and came to Appleton in 1852. E.W. Douglas was born in Onondaga County, NY in 1852 and three months later came with his mother to Appleton. He is now practicing dentistry. Taken from the Outagamie Pioneer Record.