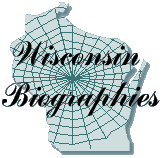 Welcome To
Outagamie County, Wisconsin
Biographies and Historical Sketches Web Site




In May of 1997, this project was organized by Jeff Murphy, using the established KY Biographies Project as a model. State coordinators were sought to set up their own state project. They were offered the system design and tools created for the KY project, but were free to set up their project in any way they chose. My name is Kathryn and I am the coordinator for Outagamie, Wisconsin. Volunteers are needed to enter, edit, and archive the biographies for each project. If you have biographies you would like to donate for Outagamie County, please contact me Submitting biographies is really very simple. Please click on this Submitting Biographies link for easy instructions. If you would like to volunteer to coordinate a county please contact the Wisconsin State Coordinator Linda Pingel. Please note: I do not live in Outagamie County, so I am unable to help you with any individual research project, but please feel free to post your queries concerning your ancestors that resided in Outagamie County on the "Query" section of this site.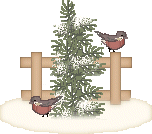 Neighboring Counties:
Brown - To the east
Calumet - To the southeast
Winnebago - to the southwest
Waupaca - to the west
Shawano - to the north
* The Oneida Indian Reservation overlaps northeastern
Outagamie County and northwestern Brown County




Click here to see BIG map





A Little Outagamie County History
Wisconsin became a State in 1848; Outagamie County was created from Brown County in 1851. Fox Cities (10 communities along the Fox River) consist of Appleton, Neenah, Menasha, Kaukauna, Kimberly, Combined Locks, Grand Chute, Little Chute, Freedom, Vandenbroek. Early residents of Outagamie County were the Menomonee, Outagamie & Winnebago tribes. The name Fox Cities derives from the Outagamie Indians whom the French nicknamed "les renards", meaning foxes. In 1634, French explorer Jean Nicollet was the first European to the Outagamie area; soon followed by French fur traders. Charles Grignon (pronounced Green-Yo) built his mansion in the woods in 1837. Ethnic groups that settled in Outagamie County included Dutch, German, Polish and Irish immigrants. The first industry in the County was flour and woolen mills; power was provided by the Fox River. When wheat crops began to fail, the local farmers soon converted to dairy farming for their livelihood. Other early industry giants included Kimberly-Clark, Appleton Papers, Wisconsin Tissue Mills and the Menasha Corporation, hence the County has earned the nickname "The Paper Valley."
In 1846, Amos Lawrence established Lawrence University in the County, which now has a reputation for being one of the finest liberal arts and music schools nationwide. It is the second oldest co-educational college in the United States.

Search this Site

INDEX OF NAMES & LINKS TO COUNTY
BIOGRAPHIES & HISTORICAL SKETCHES
(Click on any letter below to take you to Surname beginning with that letter)

* NOTE: All biographies posted that state "Taken from The Outagamie County Pioneer Record" should include the following site source: "Record of the pioneers of Outagamie County, Wisconsin/also an appendix containing the minutes and records of the Pioneer Association since our annual meeting of 1895", Post Publishing Company of Appleton, Wisconsin, 1898, 112 pages, compiled by Elihu Spencer.